Amla is a good source of vitamin 'C', iron, calcium, and phosphorus. It is very beneficial for health. It improves digestion power and boosts the immune system. According to Ayurveda, it balances kapha, vaat and pitt. By eating amla, we can avoid many diseases. Amla chutney is very easy to prepare. It is made by mixing sugar in boiled amla. To enhance its taste and colour, cinnamon sticks and saffron are added to it.
If you like a slightly salty taste, then add black or white salt to it.It can be eaten in any season.
We can store amla chutney for one year in the refrigerator.It can be served with bread, chapati, or paratha.
I like to eat a spoon of amla chutney after lunch and dinner.
Amla

– 250 g

Sugar

– 250 g

Kesar

– 15-20 leaves

Cinnamon Stick

– 1 inch
Water

– 200 g

Black Salt

–  as per taste, optional
       Washing & Boiling of Amla
Wash amla and put it in the cooker and add 200 g of water.
Boil for four whistles on high flame.
Don't throw the boiled water after that, it will be used in later steps.
When amla cools down, remove the kernels.
       Preparing Jam

Pour these amlas into a mixer jar and add water that was used to boil the amlas and grind it finely to make a fine paste.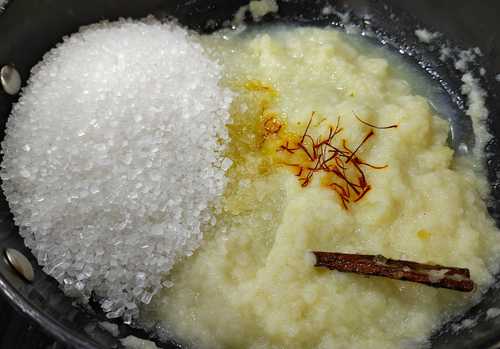 Take one heavy bottom kadai or nonstick pan and place amla paste, sugar, saffron leaves, and cinnamon stick.
Cook on high flame until it comes to a boil.
Slow down the flame and let it cook on a low flame.
Stir regularly.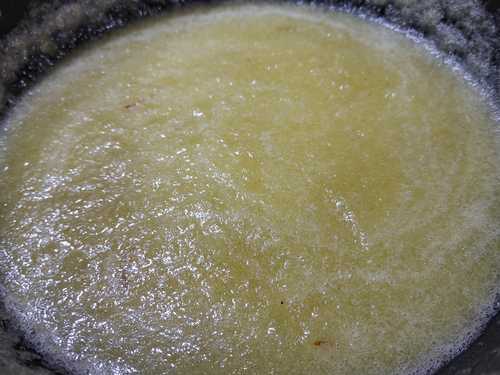 When it starts getting thick, then taste for sweetness.
You can add more sugar as per your taste at this stage.
Turn off the gas when it starts getting transparent and in running consistency.
At this stage, you may add black salt, if you wish.
Cooldown the amla chutney.
Fill it in a glass bottle after proper cooling.
You can remove cinnamon sticks.
Subscribe to our mailing list and get every new recipes directly to your mail box
which add magic to your recipe!!!
If you like a slightly salty taste, then add black or white salt to it.
Saffron leaves make their complexion better and enhance the taste.