Pav Bhaji is famous street food. This mouth-watering dish is popular in India. It has originated from Maharashtra.
Preparing bhaji involves boiling and meshing of vegetables. Vegetables may include potatoes, onions, chilies, peas, capsicum, and tomatoes. This bhaji is served with a soft bread roll called pav.
In my recipe, I have added beetroot(chukandar) to give pav bhaji a good color.
Children who do not like to eat vegetables can happily eat the veggies in this form.
This dish is people's choice in kitty parties, birthday parties. This can be eaten in lunch or dinner or as an evening snack.
In winters, the taste of Pav Bhaji can be increased as we have a large variety of vegetables to choose from.
        Ingredients for Bhaji
Potato

– ½ kg or 4 big pieces

Cauliflower(phoolgobhi)

– 250 g

Peas

– ½  cup

Capsicum(Shimla Mirch)

– 1 piece

Beetroot(Chukandar)

– ¼ piece, for giving color to bhaji

Tomato

– 3 pieces

Onion

– 2 pieces

Green Chili

– 1

Salt

– 1 teaspoon or as per taste

Red Chilli Powder

– 1 teaspoon

Turmeric(Haldi)

– 

¼ teaspoon
Pav Bhaji Masala

– 4-5 teaspoon

Ginger, grated

– 1 teaspoon

Garlic, grated

– 2 teaspoon(Optional)

Water

– 1 glass, to adjust consistency

Lemon Juice 

– 1 teaspoon

Butter 

– 2 tablespoon

Oil 

– 1 tablespoon

Coriander Leaves 

for garnishing
       Ingredients for Pav
Pav

– 12 pieces

Butter, melted

– 12 teaspoon

Red Chilli Powder

– ½ teaspoon

Pav Bhaji Masala

– 1 teaspoon
Cutting and Boiling of vegetables

Wash all the vegetables.
Cut potatoes, cauliflower, capsicum, beetroot, peas, green chili into small pieces.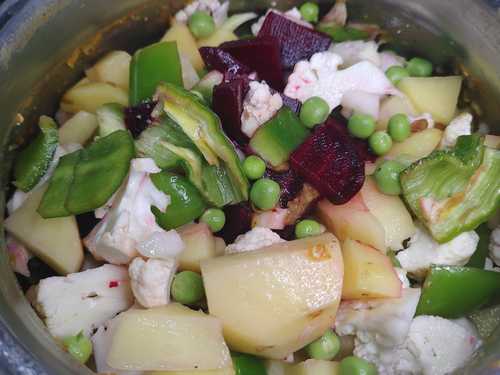 Add these chopped vegetables, 

¼ teapoon of turmeric powder,

 salt, 2 teaspoon pav bhaji masala, and a glass of water into a cooker.
On a high flame, pressure cook for 5-6 whistles.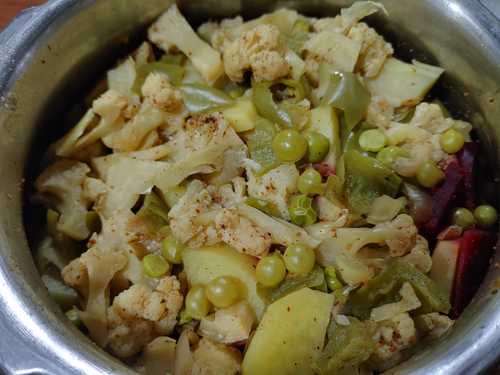 Keep aside and let the pressure of the cooker settle down on its own.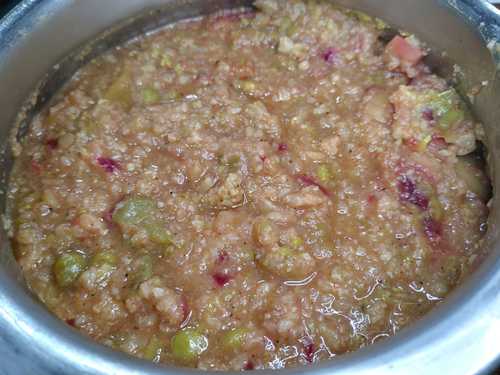 After that, mash them using a masher. The texture of bhaji will depend upon how the vegetables are mashed. The texture can be smooth i.e. without any chunk or having small chunks of vegetables.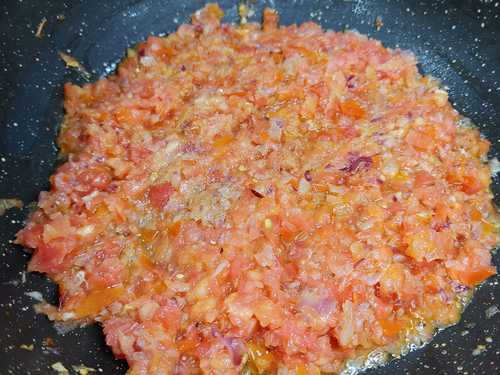 Preparing Bhaji

Chop onion and tomato separately.
Heat oil and butter together in a kadai on a medium flame.
Add grated ginger and garlic and saute them till the raw aroma goes away.
Add chopped onions. Saute them on medium flame till they become translucent.
Add red chili powder and pav bhaji masala and mix well. Cook for 1-2 minutes.
Now add chopped tomatoes. Mix very well.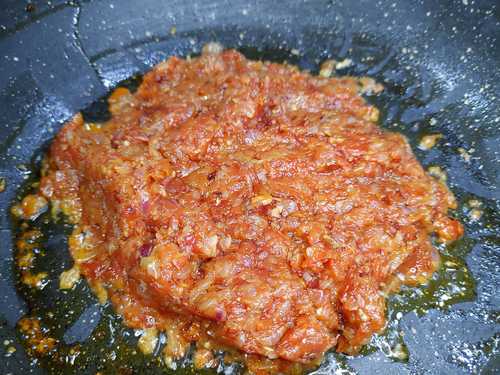 Cook tomatoes till they become soft and mushy and start releasing oil.
Add all the mashed vegetables from the cooker to the kadai. Mix well.
If the bhaji is thick, you can add water.
On a low flame, let the bhaji cook for 8-10 minutes. Keep stirring occasionally.
Taste the bhaji and adjust the masalas accordingly. If needed, add salt, pav bhaji masala, red chili powder.
Cut a piece of butter and add it on top of the bhaji. Cover it with a lid and keep aside for 5 minutes.
Finally, add lemon juice and chopped coriander leaves.
Your delicious bhaji is ready.
       Final Preparation

Horizontally slice the pav from the center.
Take melted butter, red chili powder, and pav bhaji masala in a bowl and mix them. Apply this mixture on both sides of a pav.
Heat a tawa, roast these pav from both sides as per the required crispiness.
You can apply more butter to the pav.
Transfer the pav to a plate.
Your pav bhaji is ready to be served.
Transfer the bhaji to a bowl and put a cube of butter on top of it.
You can serve pav bhaji with onions, green chutney, lemon as add-ons.
Subscribe to our mailing list and get every new recipes directly to your mail box
which add magic to your recipe!!!
Adding beetroot in bhaji gives it a deep red color.
While serving bhaji you can add a small cube of butter on top of it. Butter will increase the taste of bhaji.
You can add more vegetables like carrot, beans, cabbage.
Peas used in bhaji can be fresh or frozen ones as well.
The taste of bhaji is largely dependent on butter. But, for health reasons, if you don't prefer using butter, you can prepare the bhaji in oil only and roast the pav in ghee.
Onion and garlic are optional.
You can increase or decrease the quantity of pav bhaji masala as per your taste.