Plum is also known as Aloo Bukhara. Plum is a very delicious and healthy fruit. Its color is so beautiful that the jam is prepared without adding food colour.
It is a good condiment for a tiffin box and meals. This jam is prepared with plum, sugar, salt, cinnamon stick, and lemon juice. Cinnamon sticks enhance its taste.
It is very tasty and healthy. Plum is rich in vitamin C, vitamin A, vitamin K, fiber, and potassium. It helps in improving digestion. I have used lemon juice in a plum jam. It prevents sugar from crystallizing. This is the USP of my recipe.
Plum jam may be stored for one year at room temperature or in the refrigerator. It can be served with bread or paratha.
Ingredients
Plum – 1 Kg
Sugar – 500g
Salt- 1⁄2 teaspoon
Cinnamon Stick – 1 piece (1 inch lonh)
Lemon Juice – 1 teaspoon
How to make Plum Jam
Initial Preparation
Wash plum with water, wipe off with a clean cloth.
Cut them in small pieces along with skin and remove the seeds.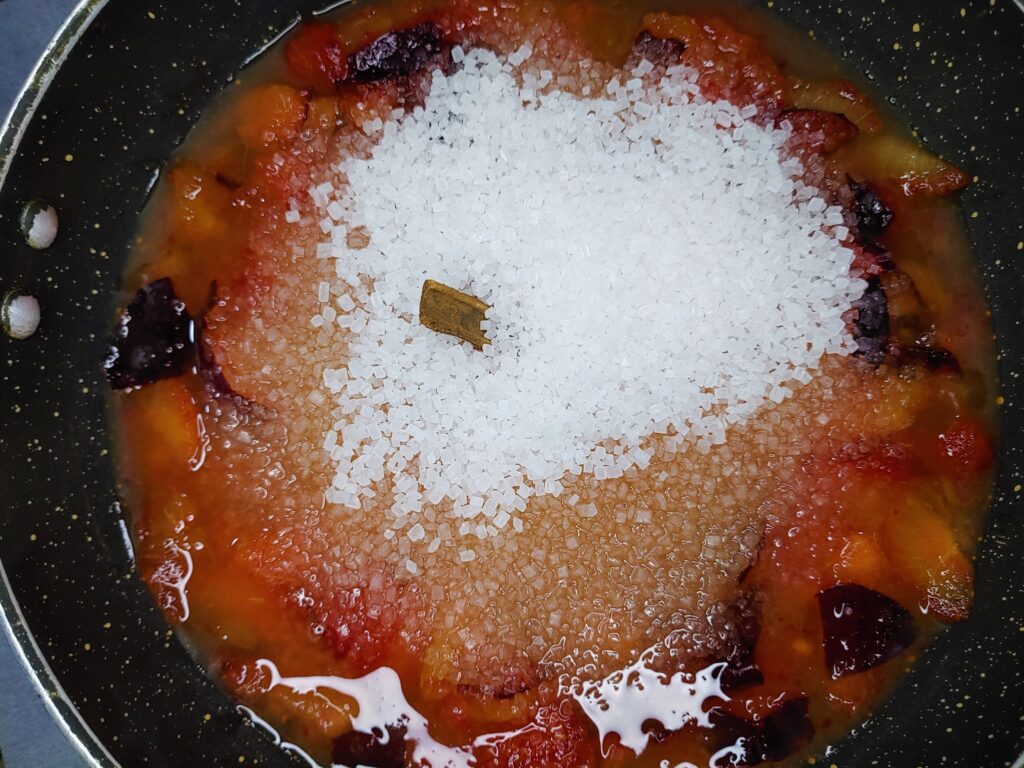 Take a heavy bottom pan or non-stick pan.
Add all pieces of plum, 500 g of sugar, ½ teaspoon of salt, 1 teaspoon of lemon juice and 1 pc of cinnamon stick in the pan and mix well.
Turn the gas on medium flame.
Stir and mash well with the back of a spoon or potato masher.
Stir occasionally to prevent it from sticking.
Cook until the mixture becomes thick and the colour of plum mixture turns darker.This process takes about 20-25 minutes.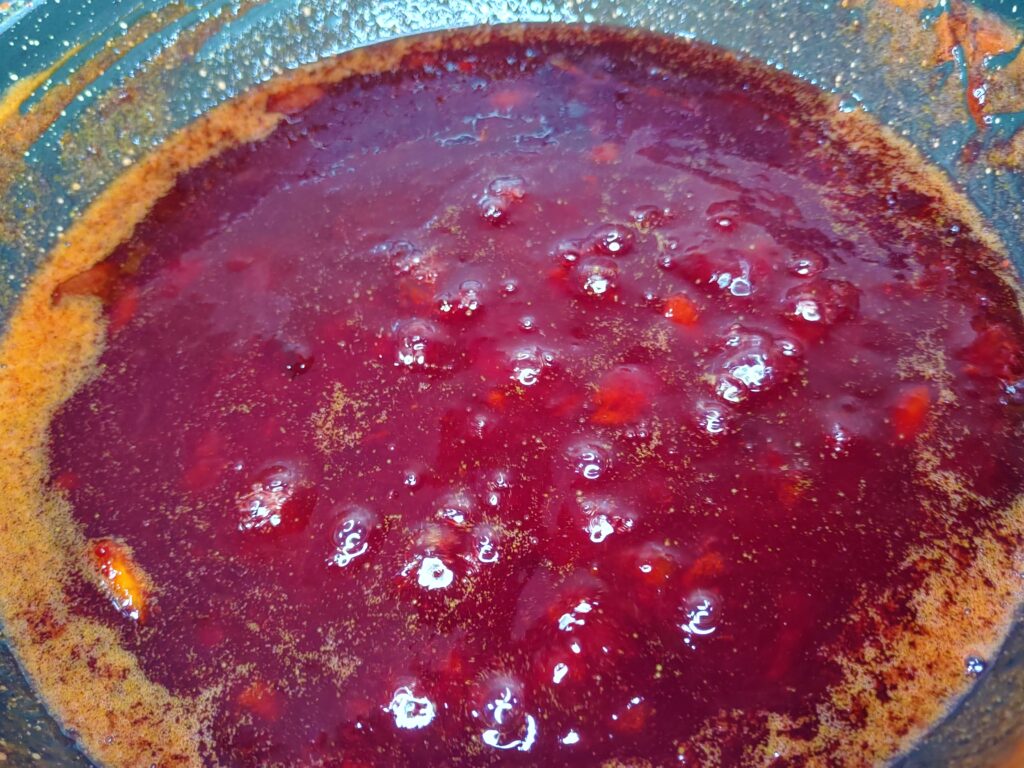 Turn the gas off. Remove the cinnamon stick.
Plum jam is ready.
When the jam is slightly warm, transfer it to a glass jar.
Plum Jam Recipe Tips –
I have used lemon juice in plum jam. It prevents sugar from crystallizing
If the jam is overcooked, it will become very thick and sticky.
The jam becomes slightly thick on cooling.
Plum should be washed and wiped off properly. No water should remain on the skin of the plum.
The skin of plum gives better colour and texture.
Use ripe plums otherwise raw plums require more sugar.